Programs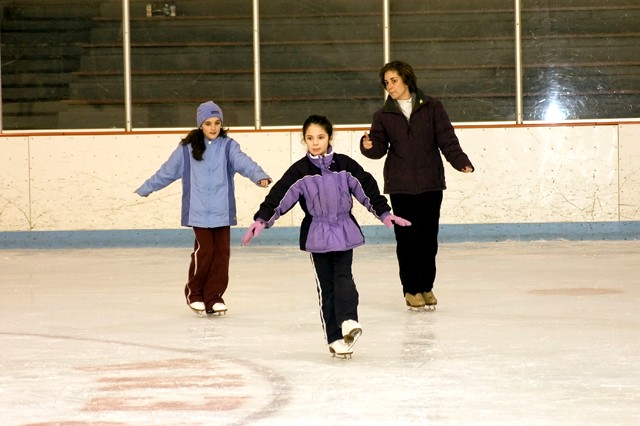 Group lessons are an ideal way for beginning skaters to learn the basics of figure skating. Beginning moves include learning forward and backward stroking, stops and beginning jumps and spins. As skaters progress, they often want to move into semi-private or private lessons to accommodate their own learning curve. Group lessons are appropriate for any age skater.
You will find below, the full Learn to Skate USA Curriculum for each program.
Click here for the Snowplow Sam Curriculum.
Click here for the Basic Skills Curriculum.
Click here for the Free Skate Curriculum.